<!z--BEGINNING OF TABLE C--> <!z--BEGINNING OF TABLE C--> <!z--BEGINNING OF TABLE C-->
<!z--INSERTING PHOTO TOP OF TABLE C--> <!z--INSERTING PHOTO TOP OF TABLE C--> <!z--INSERTING PHOTO TOP OF TABLE C-->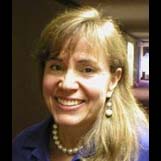 <!z--THIS BEGINS A SUB-TABLE OF NAV BUTTONS--> <!z--THIS BEGINS A SUB-TABLE OF NAV BUTTONS--> <!z--THIS BEGINS A SUB-TABLE OF NAV BUTTONS--> <!z--THE FIRST IS A - HOME - BUTTON USING INDEX.CFM or INDEX.html--> <!z--ANOTHER IS A - LINK - TO A WEBPAGE USING (A HREF=HTTP://), etc.--> <!z--ANOTHER IS A - LINK -TO A PHOTO USING image.jpg IN QUOTES-->
<!z--ABOVE ENDS OUTER TABLE C, ABOVE THAT INNER TABLE C--> <!z--ABOVE ENDS OUTER TABLE C, ABOVE THAT INNER TABLE C--> <!z--ABOVE ENDS OUTER TABLE C, ABOVE THAT INNER TABLE C--> <!z--BEGINNING OF TABLE D--> <!z--BEGINNING OF TABLE D--> <!z--BEGINNING OF TABLE D-->

<!z--BEGINNING of TEXT or PICTURES inside TABLE D--> <!z--BEGINNING of TEXT or PICTURES inside TABLE D--> <!z--BEGINNING of TEXT or PICTURES inside TABLE D--> <!z--NOTE: IMAGE, HEADER, LOGO, PARAGRAPH--> <!z--NOTE: IMAGE, HEADER, LOGO, PARAGRAPH--> <!z--NOTE: IMAGE, HEADER, LOGO, PARAGRAPH-->
Private English Instruction and Writing Services for International Corporate Executives
---
If you would like to speak, write, or converse in English with more confidence, Language Consultant Louise Egan can help.

Louise works in New York City with executives and individuals from around the world. She is internationally recognized for her language training, as well as for her business writing and editing.

Programs are private and customized to the client's needs. Louise specializes in:
•English language instruction: One-on-one sessions include grammar, idioms & expressions, reading, and accent reduction; conversations range from politics to the news to American pop culture and life in New York.
•Business writing instruction: If writing emails and memos to your colleagues and clients is time-consuming and difficult, Louise can teach you how to write clearly, concisely, and effectively.
•Editing Speeches/Presentations/Reports/Memos: If you would like Louise to edit your writing for you, this can be done too - by project or on a regular basis.
•Training in French, Spanish, German, or Portugese: If your job requires you to speak any of these languages, Louise can help you learn and converse.
Lessons are usually 1, 1.5, or 2 hours long and are given at a client's office once or twice a week, depending on the client's need.
Please click on "Recommendations" for references.
Rates: Upon request.
---
To Contact Louise:
• Email: louiseegan75@gmail.com
• Cel Phone: 914-426-3490
• Website: www.LouiseEgan.com
• Louise works in New York City.
•